Search for Transporation and Limo Rates
Sofia Intl Airport » Top Destinations
Current and Upcoming Events - Sofia:
No events found!

View all upcoming events for Sofia

Sofia airport transportation - Premier Luxury Transportation, limo and chauffeur service, airport of Sofia transportation
Sofia InterPlex Transportation provides quality limo, and chauffeur service for business or leisure travelers to and from Sofia International Airport (SOF), and the surrounding area. Our experienced chauffeurs can assist with all your transportation needs. Some of the most popular destinations include
Sofia Hotel Balkan
, Arena di Serdica Residence Hotel,
Party Center 4KM.
,
Cabin Lift Simeonovo
,
St. Sofia - Golf Club
and other places in Sofia. More suggestions on places to visit can be found on our website some of the best hotels and restaurants in Sofia are listed and we also offer assistance on booking your hotel or restaurant as well. Ski resorts, golf courses and other attractions are also listed. The service is available not just for the city of Sofia and vicinities, but for the entire territory of Bulgaria. InterPlex Transportation covers out of town trips too. The service areas include most of the largest cities – Plovdiv, Varna, Burgas, as well as the world-famous resorts – Pamporovo, Borovets, Sunny Beach. The prestige vehicles and highest standards of service are offered at competitive rates by InterPlex Transportation.
Our
fleet
includes the safest, most luxurious and reliable vehicle selection, covering all your transportation needs. Our professional and experienced chauffeurs will assure a memorable experience. Please proceed with confidence and book online your next trip with InterPlex. Your vehicle choice includes a wide variety of configurations like black car or limousines for all your transportation needs.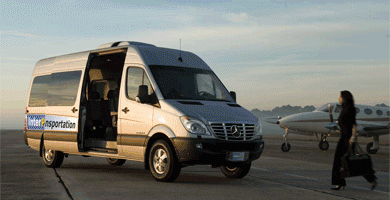 Sofia Airport Transportation and Hotel Reservations
Sofia is the capital and the largest city of Bulgaria. With its 1,250,000 population it is the most important trade, cultural, economic and administration center of the country. The city is located at a strategic crossroads. The route from Western Europe to Istanbul and further to Asia passes through Sofia. Sofia Airport is the busiest airport in Bulgaria and it was built around 1930. Its Terminal 2 is now the active one and was constructed in 2009. The airport is located only 10 km from the city center, in the eastern part of the capital. Over 25 airlines fly in and out of the Sofia Airport with daily direct flights to/from Athens, Paris, Vienna, London, Rome, Amsterdam, Munich, Warsaw, and other European cities. Sofia, with its ancient history, has much in store for those who want to spend a generous portion of their time sightseeing. The city is also a preferred destination for international congresses, and there are a great many halls and centers offering possibilities for every need. For example, one of the city's most popular venues for business forums and trade fairs is The National Palace of Culture. The city's annual celebration is observed on September 17, in honor of the martyrdom of Saint Sofia and her three daughters Vyara (Faith), Nadezhda (Hope), and Lyubov (Love).


Sofia International Airport (SOF)
Sofia airport, also known as Vrazhdebna, named after the settlement lying north of it, is a Bulgarian airport in Sofia. It is the main airport of the country and a home base for the three Bulgarian airlines Bulgaria Air (FB / LZB), Hemus Air (DU / HMS) and Viaggio Air (VM / VOA). At its opening in 1935 it was the first major international airport in Bulgaria. InterPlex provides transportation by professional chauffeurs from Sofia International Airport (SOF) and Grand Hotel Sofia to all Sofia hotels and cruise terminals, to Hilton Sofia Hotel, Sofia Hotel Balkan, Grand Hotel Sofia, Plovdiv, Varna, and Veliko Tarnovo. Our experienced employees are there to take care of your needs. Their knowledge of the surrounding area is in your favor and they are also trained to pass over the language barrier. Our vehicles are equipped by the newest standards and we guarantee you a nice and memorable experience. For your best Sofia airport transportation choose one of our luxury cars.
Sofia Transportation Video:
Hotel Hilton Sofia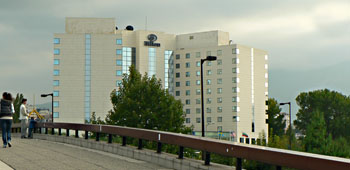 National Palace Of Culture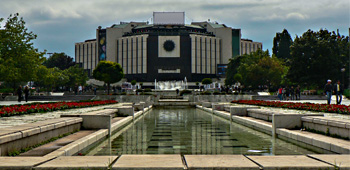 Lastes news from our blog