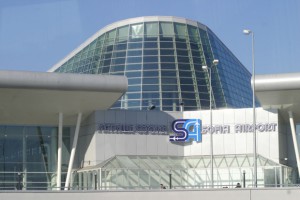 Тhe management of Sofia Airport reported incrase in the handled cargo with 7.5% during the first half of 2013 compared to the same period in 2012. The total volume of cargo and mail handled was 8,587 tons. Freight delivered with special cargo flights increased with 15%. The overall number of cargo flights increased by 3%.
A decrease was reported in the number of serviced planes. During the first six months of the year, a total of 19 656 aircraft landed and took off from Sofia Airport, 9,6% less compared to H1 of 2012. An overall drop was reported in the number of scheduleddomestic and international flights from and to Sofia Airport.
Subsequently, Sofia Airport handled a total of 1 679 498 passangers, compared to 1 694 728 during H1 in 2012.