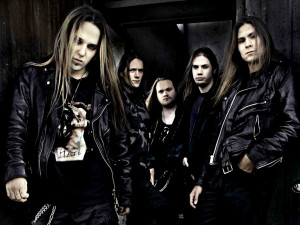 One of the most successful Finnish death metal bands will perform in Sofia this fall, in an event hosted by Phoenix Entertainment in collaboration with Loud Concerts. Children of Bodom are arriving prepared to present their long-awaited eight album, called "Halo of Blood".
The band launched a special tour that wants to make fans aware of this latest album. "Halo of Blood" promises to be very different from the group`s first album, "Something Wild", because of the distinctive appearance: classical music passages were combined with sound-specific metal genre. This extraordinary diverse mix of thrash metal, power metal, and symphonic elements is what makes this death metal band`s music so unique.
Children of Bodom will appear in front of Bulgarian public on November 13, 7:00 PM, at Universiada Hall. This concert is undoubtedly the most "metal" event of the fall and promises to be a performance we will never forget.